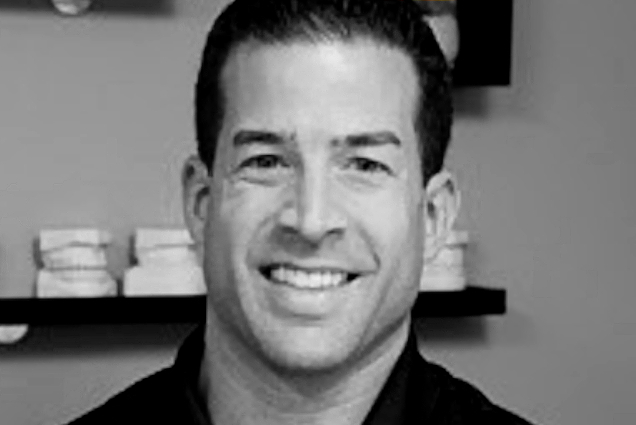 Dr. John Polivka
Orthodontist
University of Illinois at Urbana-Champaign
UIC College of Dentistry
UIC Specialty in Orthodontics
Every day I am thankful to be in a profession I love. Making a physical and emotional difference in someone's life is one of the most meaningful gifts I can give someone. In no other profession can a practitioner say that they literally "create and build smiles!"

All orthodontists enjoy watching patients graduate from their treatment with a beautiful new smile. This is true for me, too.

The most exciting part of my profession is encouraging and working with my patients to take ownership in creating their new smiles. We cannot do this on our own: patient compliance is extremely important! I love working alongside my patients as a team. Together, we are not only changing that patient's life, but we also impact the life of everyone they share that smile with!

I love being able to help facilitate personal growth and self-improvement for every patient, while getting to know them on a personal level. It's rewarding to learn what truly makes someone smile! Being a resident of La Grange, I also love seeing our patients out and about in the community – those big smiles always make me smile!

I have been seeing orthodontic patients since 2013, during my residency at UIC, and started in private practice in 2016.

I have had the privilege of meeting some very influential mentors within the dental profession who guided me into joining the oral healthcare field. Dr. Battistoni is one of those mentors. I have known the Battistoni family since I was in grade school and that kindled my interest in the field. By the time I graduated from Nazareth Academy I had made up my mind that I wanted to become a dentist.

I learn something new every day, through working closely with our referring general dentists, other specialists in the field, and especially Dr. Battistoni and Dr. Beam.

It is also important for me to set aside time to read dental and orthodontic journals to stay current with the most up-to-date technologies and techniques in our profession. Being active in seeking out continuing education not only provides me with knowledge to share with patients, but also gives me confidence that I am treating them in the most effective and efficient manner.

I am a Director of the Windy City Seminars, a Seattle Study Club affiliate, and the President of the West-Side Branch of the Chicago Dental Society. Additionally, I am an advisory board member of The H Foundation, in conjunction with Northwestern Medicine and the Robert H. Lurie Comprehensive Cancer Center.

Dr. Polivka lives in La Grange with his wife Laura, and three young children. They enjoy being active, from swimming in the summer to skiing in the winter. He is most passionate about creating new life experiences and memories with his family.